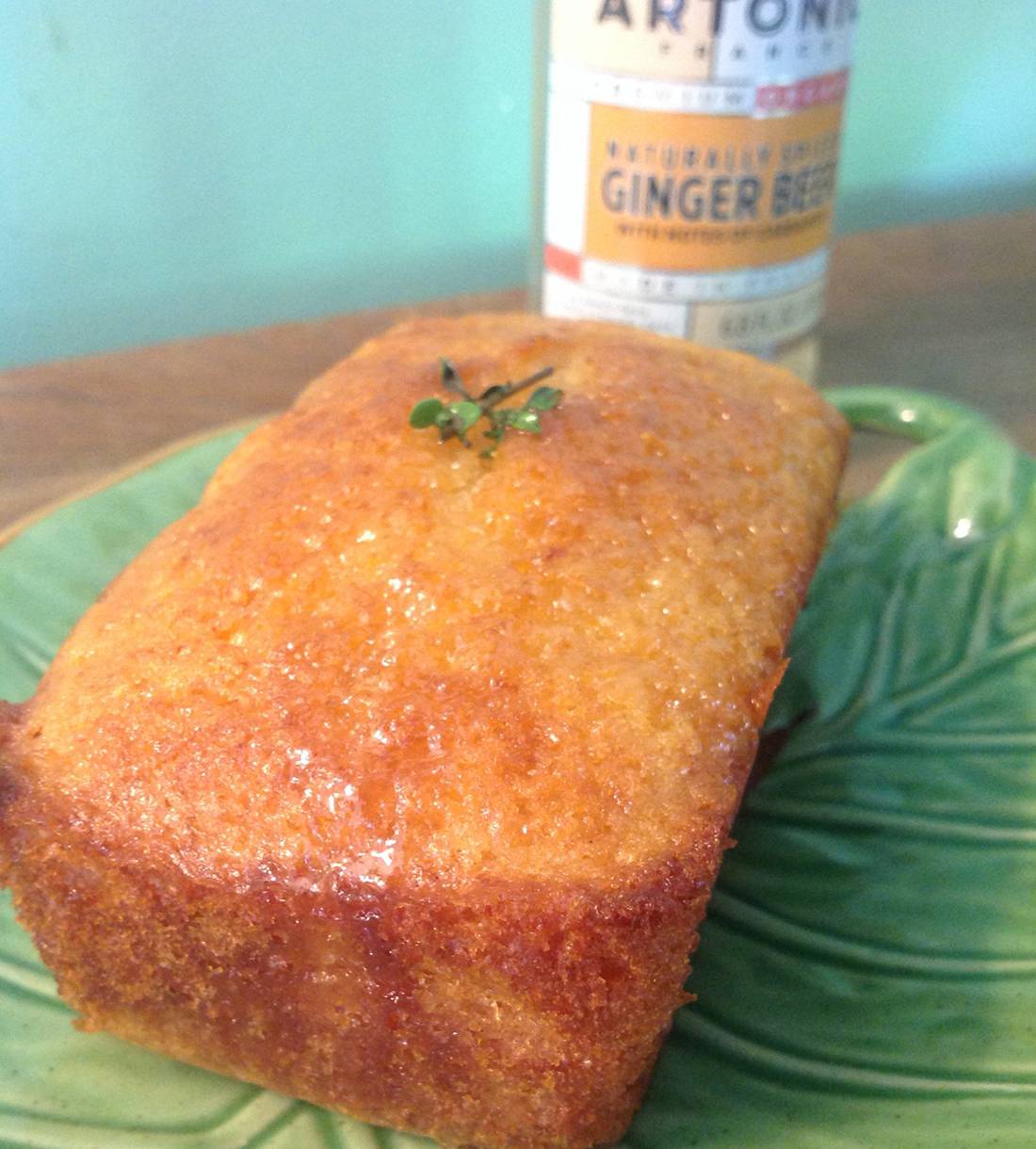 GINGER CAKE WITH LEMON, HONEY AND ARTONIC GINGER BEER
Created by Jane O'Donoghue,
Cognac, France  ▶︎
INGREDIENTS
250g plain flour
1.5 teaspoons baking powder
0.5 teaspoons of bicarbonate soda
2 teaspoons ground ginger
1 teaspoon ground cardamom
Zest of 1 orange
114g unsalted butter ( room temperature)
270g clear honey
Juice of 1 orange
125ml whole milk
2 eggs
50g caster sugar
For the syrup:
130ml Artonic Ginger beer
120g icing sugar
A few fresh lemon thyme sprigs to decorate.
PREPARATION
Pre heat oven to 180'C / 350'F/ Gas 4
Grease and line mini loaves tin
In a small bowl, whisk together the flour, baking powder, bicarbonate of soda, ginger, cardamom and orange zest .
In a larger bowl mix the rest of the ingredients until smooth then slowly spoon in the flour mix until incorporated.
Bake for 22 minutes ( test with a tooth pick and if it comes out clean they are cooked)
To make the syrup:
Heat the ginger beer with icing sugar in a small pan until sugar has dissolved and the liquid has reduced a little.
Pour over the hot cakes and decorate with lemon thyme.
Let cool in pans 10 minutes before removing.