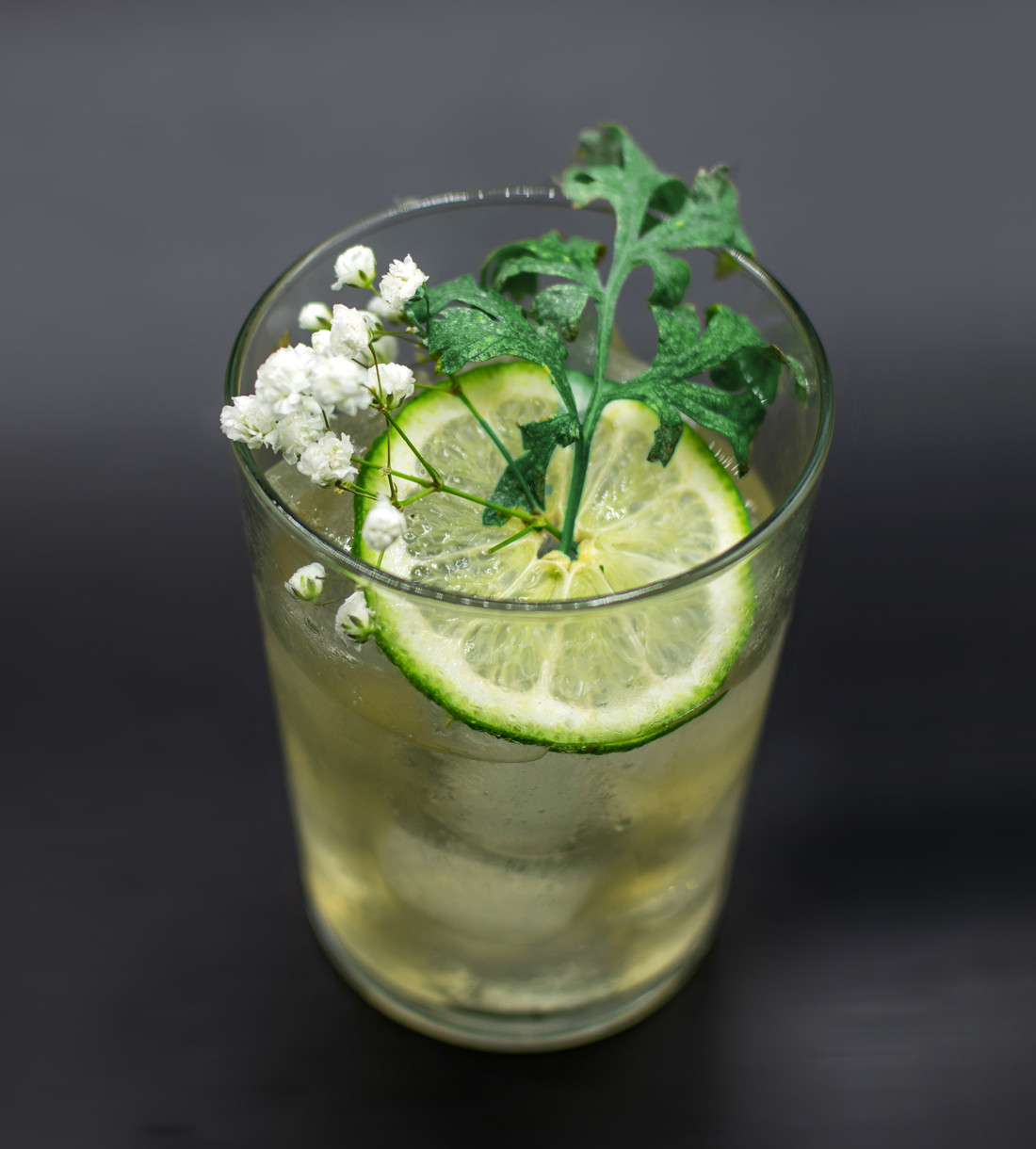 Created by Sean Stevens and Jordan Goldberg
Chicago, Illinois  ▶︎
INGREDIENTS
30 ml aniseed-infused Vouvray*
15 ml absinthe blanche
15 ml kaffir lime cordial**
90 ml ARTONIC Lemongrass Soda
Build in glass, stir lightly then add the soda.
Garnish with a lime wheel and a wormwood leaf.
*infuse 5 g of very lightly toasted green anise seed in 250 ml demi-sec Vouvray overnight.
**Using a micro plane, remove the kaffir lime peels and mix them into the juice of the same limes. Let rest at least overnight (or up to a week) then fine strain before incorporating 5 g sugar for every 100 ml of juice.