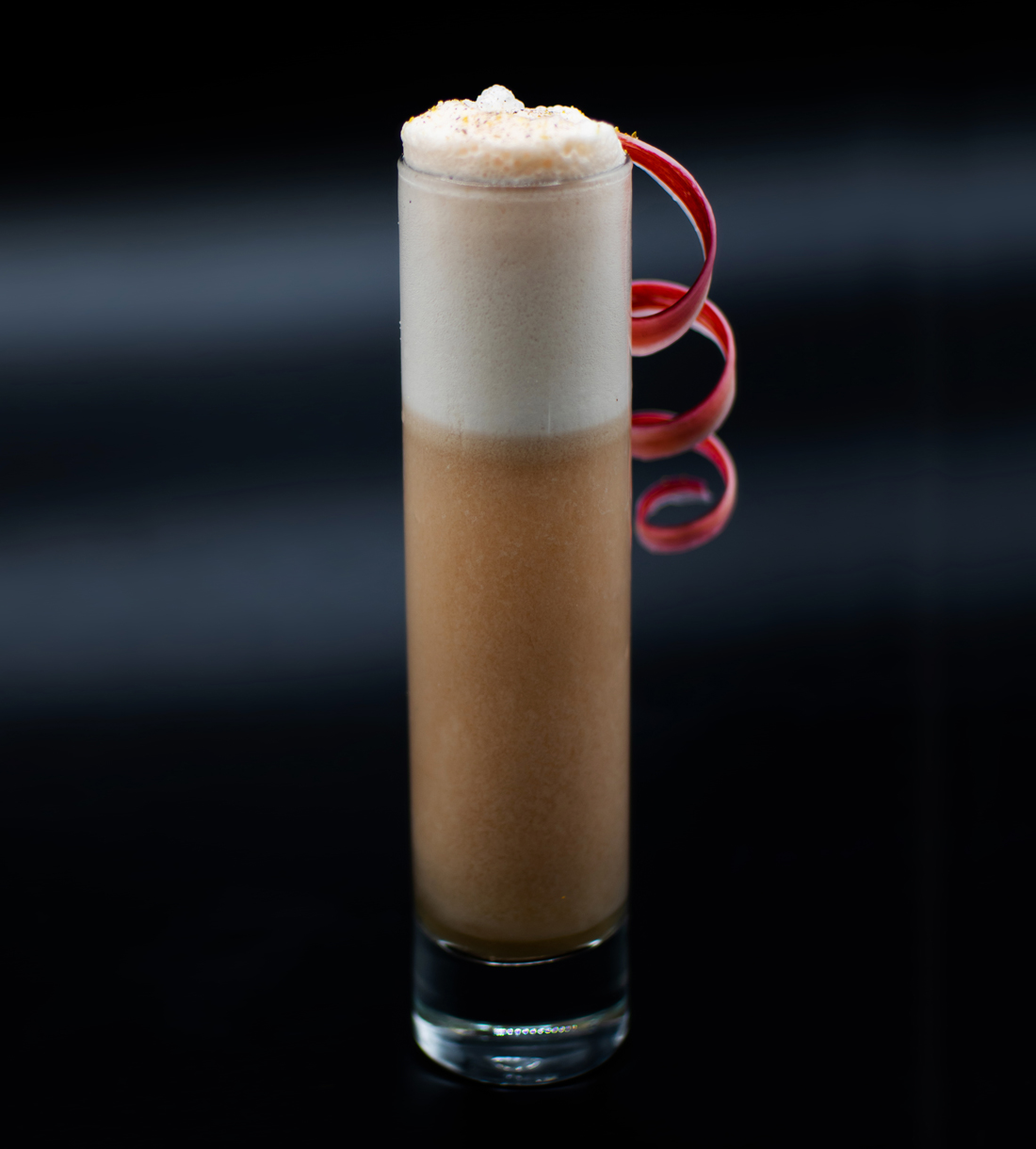 Created by Sean Stevens and Jordan Goldberg
Chicago, Illinois  ▶︎
INGREDIENTS
30 ml Maurin Quina
15 ml bourbon
30 ml rhubarb aigre-doux*
22 ml lavender lemon cordial
30 ml egg white
15 ml heavy cream
45 ml ARTONIC Lemon Lavender Tonic
Using all ingredients except the egg and tonic, build in shaker and shake vigorously. Add egg, and shake again without ice (or we use an immersion blender in the big shaker for this) and pour into glass. Allow to settle, and slowly pour in tonic to lift meringue above the glass.
Garnish with rhubarb curl.
*This is a canning recipe, so prepare the base first. Our base is a ratio of 4 parts off-dry white wine, 1 part sugar, 1 part champagne vinegar, with 2 parts rhubarb; we do this by weight on a scale to keep things simple. Then add the fruit to the base and bring this mixture to a boil, and place into sterilized jars for safe keeping. You can also forgo the jars and simply boil the mixture for an hour, and then let cool and strain to use in cocktails the next day.