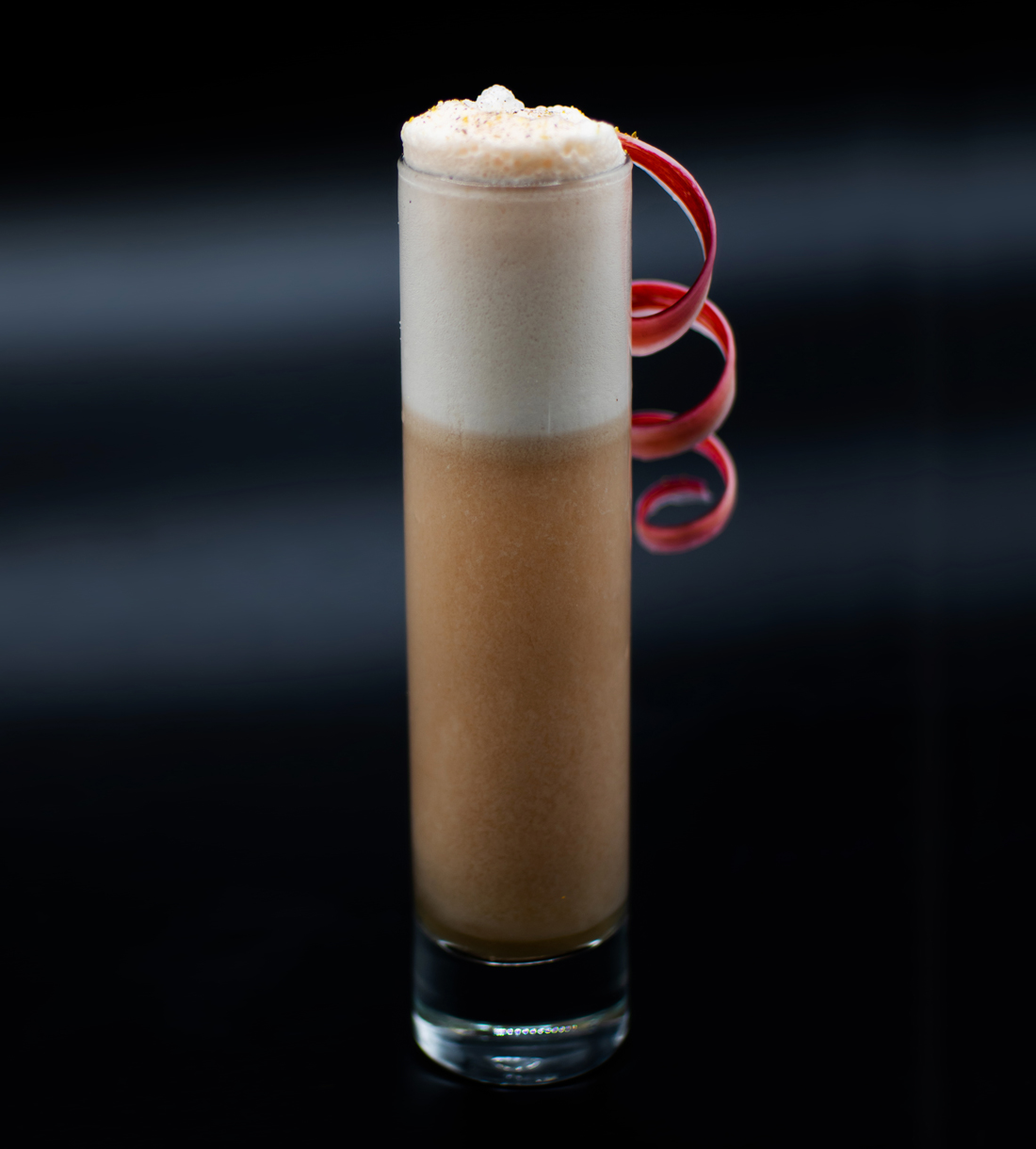 Created by Sean Stevens and Jordan Goldberg
Chicago, Illinois
▶︎
INGREDIENTS
30 ml Maurin Quina
15 ml bourbon
30 ml rhubarb aigre-doux*
22 ml lavender lemon cordial
30 ml egg white
15 ml heavy cream
45 ml ARTONIC Lemon Lavender Tonic
Using all ingredients except the egg and tonic, build in shaker and shake vigorously. Add egg, and shake again without ice (or we use an immersion blender in the big shaker for this) and pour into glass. Allow to settle, and slowly pour in tonic to lift meringue above the glass.
Garnish with rhubarb curl.
*This is a canning recipe, so prepare the base first. Our base is a ratio of 4 parts off-dry white wine, 1 part sugar, 1 part champagne vinegar, with 2 parts rhubarb; we do this by weight on a scale to keep things simple. Then add the fruit to the base and bring this mixture to a boil, and place into sterilized jars for safe keeping. You can also forgo the jars and simply boil the mixture for an hour, and then let cool and strain to use in cocktails the next day.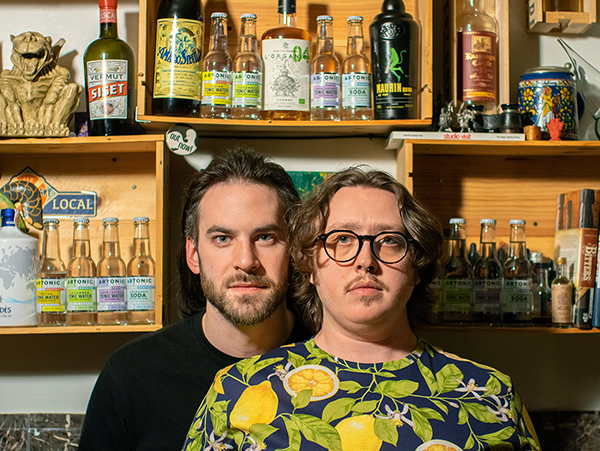 SEAN STEVENS AND JORDAN GOLDBERG
Chicago, Illinois
Sean Stevens and Jordan Goldberg are a cocktail-making duo from Chicago, Illinois. From 2016-2019, they collaboratively directed the bar at the acclaimed Boka Restaurant in Chicago. After traveling extensively in Europe to research and hone their craft, they've been working on independent spirit and cocktail consulting projects, both in Chicago and abroad. In addition to these efforts, Jordan is currently working as a bartender at Monteverde Restaurant and Pastificio, while Sean just opened the bar at Porto Chicago. With over 17 years of bartending experience between them, in both fine restaurants and exclusive cocktail bars, these two are slowly piecing together a bar and distillery of their own.
Their philosophy revolves around respectfully using artisanal spirits and natural products. Flavors are always composed according to the seasons, with a focus on local and unique ingredients. They use without reservation anything they can't make themselves, within reason. They regularly work with raw herbs, spices, roots, fruits and vegetables to craft their bespoke cocktails. Sean brings with him years of experience in fermenting and pickling foods, while Jordan is equipped with a thorough knowledge of preserving and liquefaction processes. Together they have designed a unique approach to cocktail-making which they refer to as "utilitarian." What matters most is that what's in the glass tastes good. Aesthetics are secondary, though not forsaken.
Together, they aim to create authentic experiences that stimulate emotional responses and connections through cocktails. "Every ingredient has a story, and at the end of the day, we are storytellers."