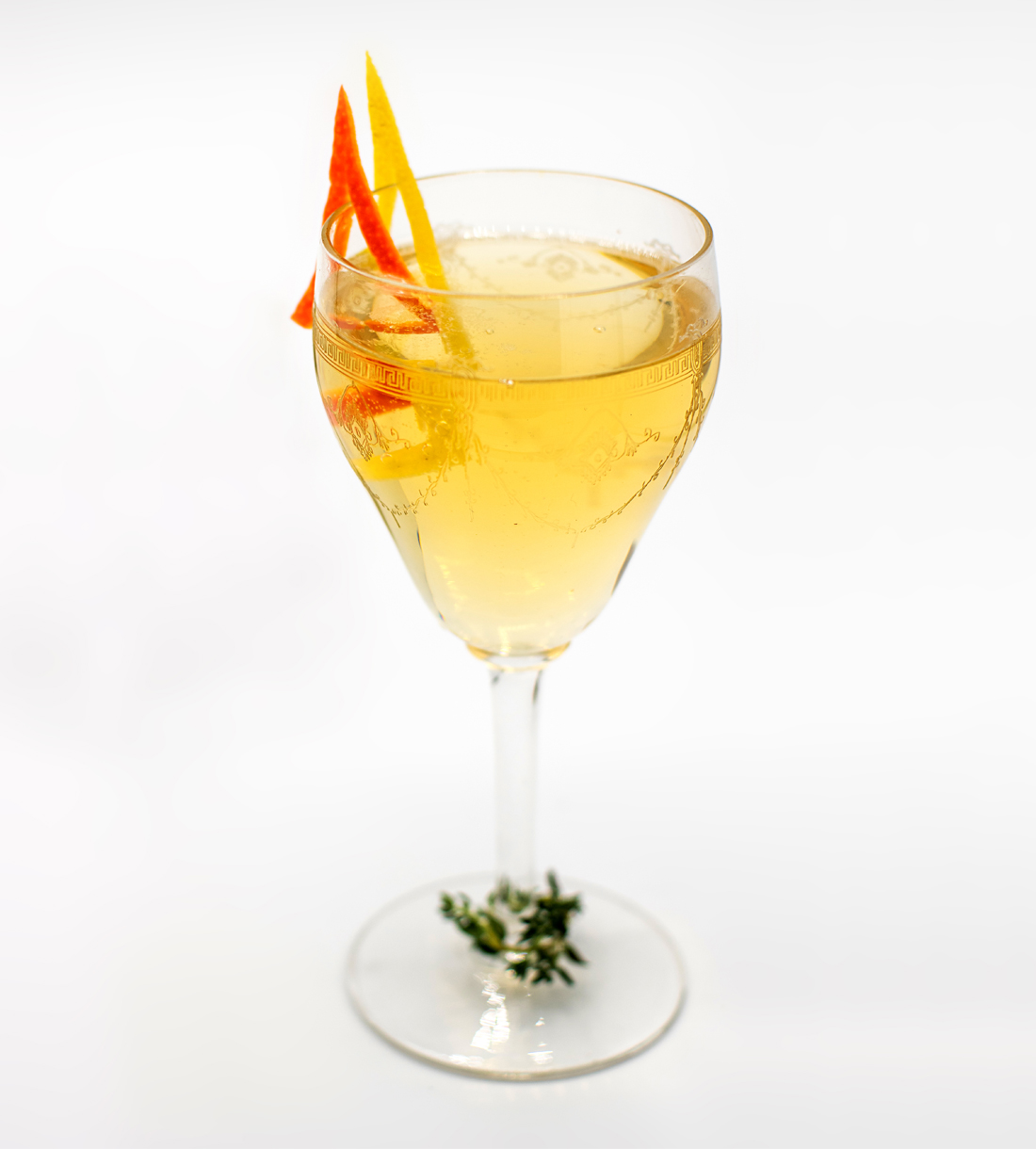 Created by Sean Stevens and Jordan Goldberg
Chicago, Illinois  ▶︎
INGREDIENTS
45 ml Pineau des Charentes
15 ml Cognac
3 ml Tatratea Original
3 ml Birkir Snaps*
5 ml de Verjus
90 ml ARTONIC Indian Tonic Water
Build in stirring vessel, stir, pour and add tonic.
Garnish with orange and lemon peel.
*Icelandic snaps made with birch wood.
Birkir Snaps can be replaced by a birch bark tincture:
30 g fresh, peeled white birch bark infused into 250 ml of neutral spirit (>40% abv) for 2 weeks. Fine strain before use. Go to a forest, or somewhere free of chemicals and pesticides to harvest the birch bark, and rinse it heavily before drying and using.